Upcoming RSL Park working-bees:
last Saturday of the Month between 3:00 – 4:30pm (excluding December and January)
Welcome to RSL Park in Campbell; an ACT Government public place whose potential has attracted a group of volunteers to work together to transform it from a thicket to a woodland welcoming those who enjoy and care for its green space.
RSL park is located within a short stroll from the iconic Lake Burley Griffin and Russell offices precinct.
There's so much more to this urban gem than meets the eye.
Discover. Connect. Revitalise.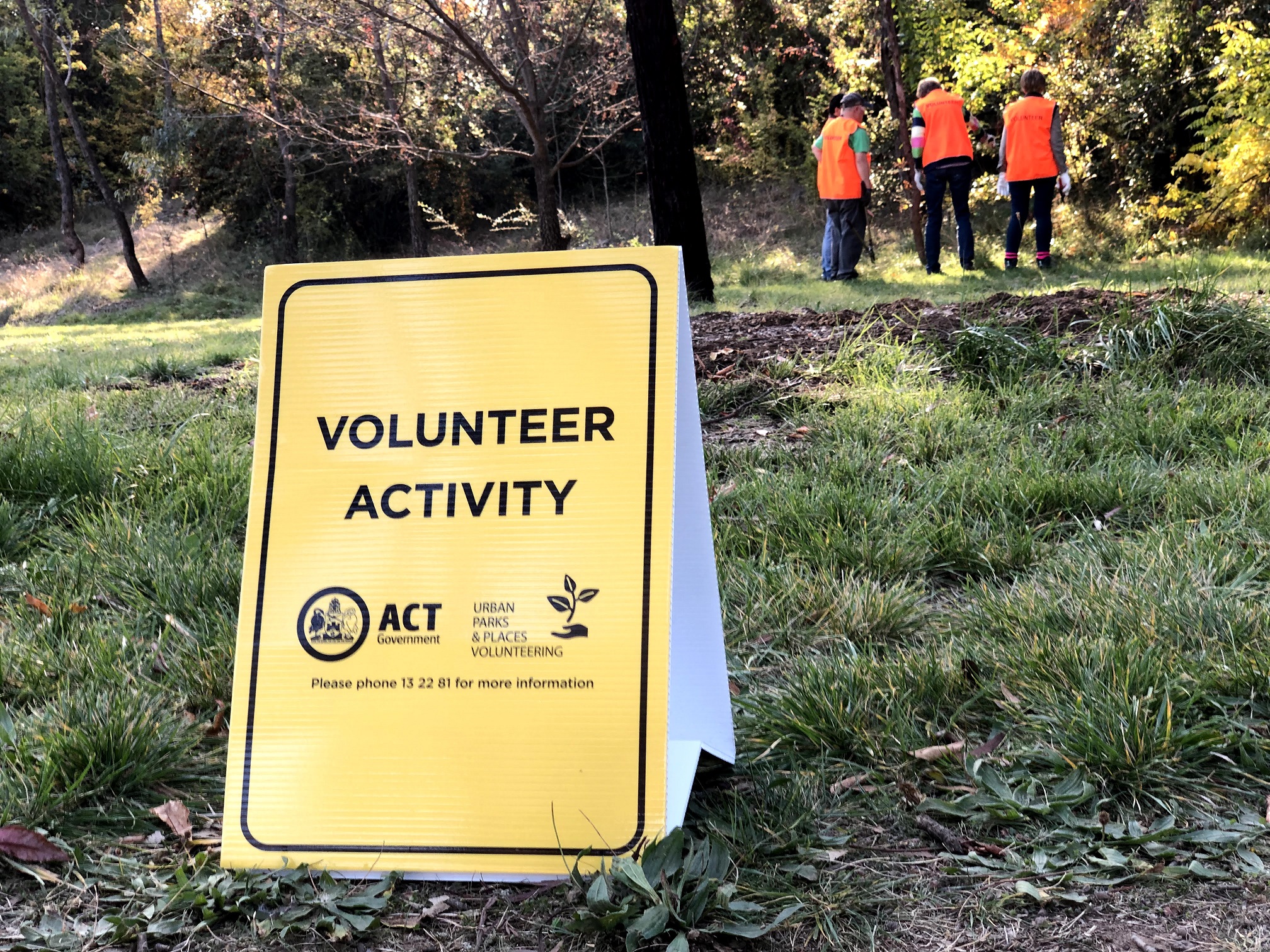 Interested in joining our working bee? Come and join us on the last Friday and Saturday of each month. We meet at the Jacka Crescent end of the park at 3pm (over the cooler months, we come together between 2 and 4pm). Any questions? Please contact us.